A Note From A Patient…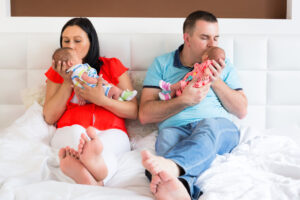 Happy Monday! Thank you so much L&B for a note that makes out day!
"We are writing to express our wholehearted recommendation of Dr. Jain and the staff at Santa Monica Fertility. It was with heavy hearts and much trepidation that we found ourselves seeking fertility treatment at all. But from our initial consultation with Dr. Jain, we knew that this was an extraordinary practice and that we would be in the very best care should we decide to move forward. Dr. Jain spent an inordinate amount of time with us, answering our endless questions with a combination of science, personal experience, genuine patience, and empathy. As we moved through a series of tests and treatments, the care we received was highly individualized. Our experience from start to finish was an overwhelmingly positive one, a rare occurrence in medical care, and one for which we are eternally grateful.
– L & B"
Contact Us