Egg Donation – Dr.Jain Explains! (Video)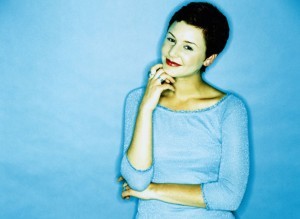 What is Egg Donation?
Click Here to See Educational Video from Dr.Jain
Egg donation allows women to become pregnant even when they lack eggs of their own, or their eggs are of poor quality. The technique is most commonly used in women who are unsuccessful after undergoing multiple cycles of in vitro fertilization (IVF), those with premature ovarian failure, sometimes with diminished ovarian reserve who often have elevated FSH levels, and those over the age of forty-three. The combination of young eggs and optimal preparation of both donor and intended mother makes egg donation a very successful fertility procedure. The epigenetic factor that a woman's uterus and her biology also impacts how the child develops is also taken into account and having a healthy lifestyle is important for all aspects of the process. After all, we are what we eat, to a certain extent!
In addition to fresh donor eggs, frozen donor eggs offer an alternative to traditional egg donation. Frozen eggs allow for ease in cycle planning and are immediately available from a variety of donors. Pregnancy rates from frozen eggs are comparable to the nationally published rates reported for fresh donor eggs.
John Jain, MD,  is truly an expert in the field of egg donation. He completed his training in the Division of Reproductive Endocrinology and Infertility at the University of Southern California, the location of the first successful egg donation in 1987. He remained at USC for almost a decade as a tenured professor of Obstetrics and Gynecology during which time he published a landmark article in the Journal of the AMA (the American Medical Association) on egg donation in women over fifty years of age. Moreover, he helped pioneer the next generation of egg donation utilizing frozen donor eggs. He was instrumental in creating one of the first frozen donor egg agencies in the world!
Feel free to listen (top of page) as Dr.Jain explains what egg donation is, how it works, and how it can help intended parents to have a healthy, happy baby!
Contact SMF Today