Egg Freezing Pays For Itself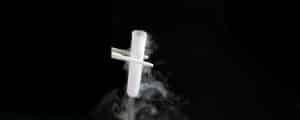 What Is Egg Freezing?
Egg freezing is a breakthrough technology that allows women to freeze and store their eggs until a pregnancy is desired. At that time, the eggs are thawed, fertilized and transferred to the uterus as embryos.
Who May Benefit
Many women today are postponing childbearing because they are focused on a career, are returning to school, or because they simply haven't met the right person. For these women, egg freezing is revolutionary, not just in its technology, but in the life choices it allows them to make.
Over 50,000 reproductive-aged women are diagnosed with cancer each year in the United States. Surgery, chemotherapy and radiation treatments typically lead to infertility by destroying the eggs. While options vary depending on age, type of cancer and cancer-treatment plan, egg freezing can provide these women the opportunity to preserve their fertility. Also, egg freezing can be useful for individuals with religious or moral objections to storing frozen embryos that remain following a routine IVF (In Vitro Fertilization) cycle.
How Egg Freezing Works
It takes approximately four to six weeks to complete the egg freezing cycle, which follows the same protocol as IVF. This includes birth control pills and self-administered hormone injections to stimulate the ovaries. Eggs are retrieved and are frozen to a final temperature of -196ºC immediately following retrieval. When embryo transfer is desired, the eggs are thawed, injected with a single sperm to achieve fertilization, and transferred to the uterus as embryos.
Egg Freezing Today
Unless you work for Facebook, Apple, Intel or one of the other big companies that pays for egg freezing, if you are considering the procedure you will likely have to  pay out of pocket. And for the now about 4,000 women freezing their eggs (up from 475 in 2009) this is an important one – the ability to preserve one's fertility in the face of a health scare which could destroy fertility, such as cancer, or the ability and opportunity to put off family building can drastically effect one's life choices and outcomes. Some estimate that the number of women who will freeze their eggs will jump to about 76,000 women by 2018.
Women make more money as they age, which may be one of the reasons some women put off having a family, but rushing out in your 20s to freeze your eggs in hopes of getting the healthiest ones may not be financially the smartest thing to do – storage fees can add up. The debate is out about what is the ideal age to freeze, but many doctors suggest women freeze around the age of 34. Egg quality drastically drops off around 39-42, so freezing before that age range is advised. Many women wait til their forties to have children and end up spending money on IVF, which may not necessarily result in a child – freezing one's eggs can help to keep that future cost low and increase one's chances of having a child from it. Of course building a family shouldn't all be about money. Some women feel there is never a perfect time to have a baby,  but thinking about a plan and taking control about one's future can be helpful and leave women with more options down the road – an investment that may end up paying off tenfold in the long run.