Getting Pregnant In Your 40's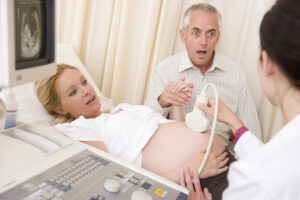 When is it too late to get pregnant? Are there advantages to waiting?  Are there tools to help women preserve their fertility so when they finally are ready to get pregnant they ca easier and more quickly?
Most doctors and scientists would say that after 45 it is much more difficult to get pregnant. And egg quality can drop off drastically at 40.
So what can you do to preserve your fertility for longer? Most clinics will suggest freezing your eggs. It requires taking medications and a storage fee to keep your eggs in, but it allows many women to wait and have a family when they are finally ready for it.
And what about if you are forty or forty-five and you want to have a child now? Besides upping your preconception care to make it more effective, right now (adding in nutritional counseling, acupuncture, yoga and meditation for stress factors) a thorough fertility test is in order for those involved with TTC (trying to conceive). After this there are many options including IVF with one's own eggs, IVF with donor egg, freezing embryos for trying later on, or embryo adoption. The chances of conception and having a healthy child tends to increase greatly with using fresh or frozen donor egg, depending on the woman's state of health and what issues she may or may not have.
The positives about having a baby in your forties are that most women are more experienced and they are able to provide a healthy and happy home for a child or children, including a healthier relationship if they chose to be in one. Being wiser and more secure in general also helps – older people have more life experience and can make smarter decisions, as they have more living and usually more education underneath their belt. Moreover, older mothers and fathers tend to spend more time with their children, especially in comparison to parents in their twenties and thirties, according to some studies.
Whatever age you decide to start building your family, there are a lot of options out there. Make sure you research your choices thoroughly and make the best decision for you!