LGBTQ Family Building Options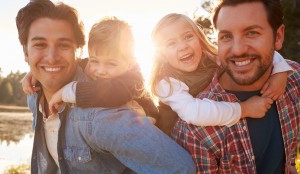 It's 2016 and it's time. You've got that feeling. Starting a family is one of the most fun, fulfilling and challenging things we can do. There's nothing like the joy you can experience from raising a child and having a family together with your LGBTQ partner. We help lesbian, gay, bisexual, and transgender individuals & couples start families using the latest assisted reproductive technologies. There a many options today for same-sex families.
Family building options for gay individuals or couples can be difficult to navigate given the need for an egg donor, a surrogate and special infectious disease screening of the intended father(s). Our practice helps to simplify the process by offering a single medical and legal team, along with its own designated Donor Egg Bank and Surrogacy Agency. This integrated approach allows for efficient and confidential coordination of all steps and greatly improves the likelihood of a successful pregnancy.
The following are the major steps for gay men seeking parenthood:
Speak to our coordinator to learn more about our available egg donors and surrogates and to gain access to our data bases.
Have a telephone or in-person consultation with our fertility specialist
Undergo directed donor screening (questionnaire, blood test and physical examination) and have your semen analyzed and possibly frozen
Review the egg donor data base, select a donor and retain the number of eggs needed to build your family
Plan the egg donation cycle with our nurse coordinators – you will need to be available to give a sperm specimen on the day of egg retrieval unless you have frozen sperm previously
Fertilize the eggs to create embryos – we can use one or more sources of sperm in the event that both partners want to be fathers
Embryos are frozen on the 5th day of development and can be used at any point in the future (they don't go bad!)
If you wish to determine the sex of the embryos, they can be tested before freezing with a very high degree of accuracy
Identify a surrogate and participate in a match meeting to be sure she is the right one for you.
Execute the legal agreement with the surrogate
Decide on the number and sex of the embryos (if appropriate) to be thawed and transferred to the surrogate
Follow the pregnancy for the first 10 weeks at the fertility clinic and for the remainder of the pregnancy and delivery with the obstetrician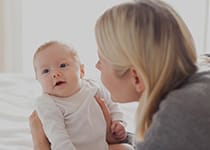 What Are Our Fertility Options as a Lesbian Couple?
Having a baby together is an exciting experience! Thanks to advances in medicine, you have many options today that weren't available in the past. Lesbian couple treatment options include intrauterine artificial insemination using donor sperm, in vitro fertilization (or "IVF", where the partner carrying the pregnancy will be the genetic mother), and reciprocal IVF (using the partner's egg and donor sperm, which enables one woman to give the egg and gives the other woman the opportunity of carrying her partner's pregnancy).
Some couples choose to have a relative (a brother or sister) of one person donate an egg or sperm; then they have this genetic material combined with the sperm or egg of the other partner. This way, the resulting child is genetically related to each partner.
At Santa Monica Fertility we provide options for all individuals and couples looking to build a healthy happy family. If you are thinking about having a baby or growing your family, feel free to call and talk with our expert doctor or staff members – we are always happy to help!