Egg Donation, Infertility & the Gift of Giving
More and more women are making the altruistic decision to become an egg donor, giving families they've never met the gift of life. The newest studies show that the number of IVF cycles, using fresh donated eggs, is up to around 50% in 2014. Once a woman reaches her forties it's much easier to get pregnant with the help of egg donation and other medical assistance, as well as complimentary care that can enhance your fertility, such as proper nutritional guidance, acupuncture and relaxing activities like yoga.
Part of the reason for this trend is on the rise is because many women are waiting to start their families until they're reached some stability in their career or their partnerships, and as women wait, egg quality diminishes. To be able to get pregnant through the help of a donor can take an infertility journey from a three percent chance to a 60 or 70 percent chance of getting pregnant and having a healthy baby. And because the uterus does not age the way eggs do, this can free up the pressure on having kids in one's 20's or 30's.
We are grateful to be able to offer this to women and couples who are trying to conceive, and happy to offer more choices in the field of reproduction and infertility. If you have any questions about egg donation and fertility, feel free to give us a call anytime – we are always happy to help!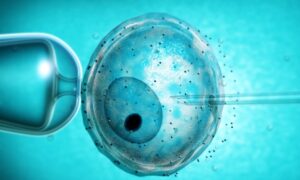 Contact SMF Today