Fertility Intentions & Family Planning in Context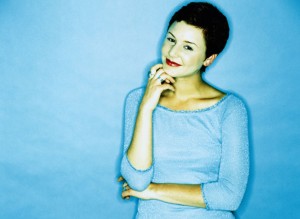 Currently in the U.S. there are increasingly low fertility rates, and research shows this may be due to economic reasons and perceptions. Fertility desires change over time, and while having many children at one point in time was seen as helpful and providing some security, today it requires extra resources to be able to maintain a small family in a basic way. The number of women in the United States (ages 15-44) who have not had children is at an all-time high, since the Census Bureau began tracking this in 1976.  
There may be some explanation though. According to recent studies, individuals who are raised in resource-poor and high-mortality environments overall have more children – these women also menstruate sooner than in relatively resource-rich, low-mortality environments in which women tend to have fewer, and at a later age so they can pursue other things.
One psychology student's dissertation, "Family Planning in Context: Sensitivity of Fertility Desires and Intentions to Ecological Cues," aimed to find out how these individuals respond to new information about their environment, and if women's changing economic status gives them more decision-making power in the realm of family building. After she exposed individuals to information about environment and the economy people responded differently than how they had been thinking before. Adair, who did the research, found that women raised in resource poor environments would change their family planning and have fewer children and possibly delay family building, while women from resource-rich environments didn't change their fertility desires when provided new information. And when it comes to gender and equality, in terms of fertility decisions and who made them, she found men and women had about equal power when it comes down to when and how to have children. Information seems to be the most important factor in all of this. Fertility intentions change with information and environment, or so it would seem.
Contact SMF Today