Fertility & The Holidays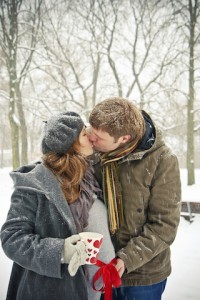 As the holiday season is upon is, it's a time to reflect on the past year, spend extra time with our loved ones, and for many, indulge in holiday cheer! But how can you keep your fertility in check and optimize your health? Follow these three easy steps to keep your baby-making-ness high for the holidays.
Greens. Tis the season for mistletoe and the scent of pine – green is everywhere. Increasing your consumption of dark, leafy greens (especially cooked ones) is a great way to offset any indulgences such as  (insert sugary treat here). Greens can alkalize the system and help detox too. Since many women have inflammatory-related fertility issues, this is a great way to enhance fertility in general as greens can help re-set the system and promote normal levels of inflammation.
Saying No. With all of the friends and parties and tasks at hand (not to mention work, travel, etc.) it's easy to get lost in the hubbub of life. Enjoy it while it lasts! But when it starts to take its toll, just say no. Reducing responsibilities can help reduce stress, as well as preventing a meltdown the day of a special event, not to mention a binge session with those holiday cookies.
Nature time. If you are lucky enough to be one of those people who actually gets a few days off here and there during the holiday season, get outside. Getting sunlight exposure (especially during peak hours) help to regulate the circadian rhythm which may regulate hormones. Sun also help with Vitamin D synthesis. Nature also reduces stress and releases endorphins,  those feel-good chemicals that we all need so much while trying to conceive and during the holidays especially.
Contact SMF Today