Having it All
Whether you're a journalist covering the war in Iraq, like Kyra Phillips, jazzed about your burgeoning career, have financial issues or are unsure about your potential co-parenting partner, many women are avoiding having children in their 20's and 30's. Young women may get the message that they have to hurry up and climb the career ladder ASAP, creating a whole new wave of women who will be putting off their call to action towards fertility to a very distant future. The very same careful planning that these people have done to avoid getting pregnant will begin to be the same careful planning that some may encounter when they finally are ready to start a family. It is so difficult to balance career, self and family life, and society is not making it any easier. On the one hand, it's important that a potential parent be able to provide for their child, and on the other hand, waiting too long can create a whole new set of obstacles.
In her Fox News interview, Kyra speaks candidly about her personal path to parenthood (she and her husband have beautiful, healthy twins) but also touches on what might be good information to have if you are in your twenties or thirties and know that some day you will want to have a baby. Two major points she brings up that younger women should be aware of: watch out for toxins (smoking, drinking, etc.), and egg freezing.
I would add "know your body." If you skip periods, have debilitating cramps or any other issues that feel concerning, seek medical attention. Some serious health issues which effect fertility can be avoided if you know exactly what's going on and have the information and tools to deal with it before it gets to be a condition that is impossible to reverse.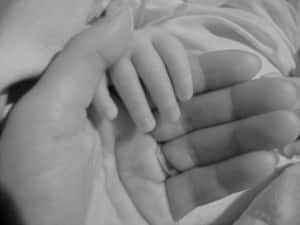 Contact SMF Today