Optimizing Fertility and Preconception Care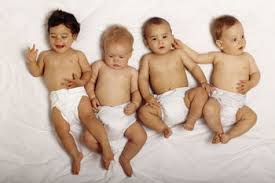 If you are trying to get pregnant naturally or via IVF (In Vitro Fertilization) you want to optimize your fertility and preconception care – not only will you get pregnant more quickly, but to have a healthier you, and a healthier child. What can you do for the year leading up to your conception time or scheduled IVF? Get healthy. Eating healthy foods (aka nothing out of a box or can, and avoiding sugar and toxins) along with regular exercise, both aerobic and weight resistant activities, prior to trying to conceive and fertility cycling is associated with improved glucose control, insulin sensitivity, and cholesterol levels.  
Moreover, eating healthy and exercising also supports weight loss, lowers androgens, improves insulin action, and regulates ovulation.  What do you do once you are taking medication for an upcoming cycle or IVF? Walking, fertility yoga and fertility acupuncture are your safest and best bets to get the circulation and endorphin release you need to stay fit, healthy and happy.
To reduce the stress associated with trying to conceive (TTC) the recommendations above will allow you to reduce stress naturally. If you have additional obstacles on your path, talk. Ask your fertility doctor and the staff or their in house resources for additional help and tools. If you live in a city or area that does not offer additional services or tools for stress management, once you do connect with a health care provider who cares they can connect you with the right person who can help you. At Santa Monica Fertility we are always happy to help – call now to ask any questions you may have about infertility or trying to conceive!
Contact SMF Today