Sperm donation: May be second choice but it's not second best

The Irish Times
by Olivia Kelleher, Feb. 26, 2013
Attitudes to egg and sperm donation have moved on a lot, with people much more open about the process
A British couple who became parents to two children by sperm donation close to 30 years ago say Irish couples are very receptive to the idea.
Walter Merricks and his wife, Olivia Montuschi, discovered they couldn't have children together because of male infertility. Arising out of donor insemination, the couple had William (29) and Susanna (26), each with different donor sperm.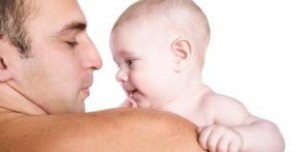 Shortly after the birth of their children, the London-based couple founded the Donor Conception Network to assist couples in similar situations to themselves.
Montuschi encourages families to feel "proud" rather than "ashamed" about having their children via sperm or egg donation. "Because infertility is something that nobody chooses. Nobody has any control over it. It is something that happens to you."
The couple flew over to Ireland some weeks ago for a talk organised by the Cork Fertility Centre. They expected to meet about 30 people who either have had children by sperm/egg donation or were looking into having a family using this method. Montuschi says she was surprised by the 130 people who attended the meeting and pleased with the ease at which they discussed fertility.
Courage
"Maybe it was the collective courage gathered from finding themselves in a room full of people who shared their situation, but these parents [and some would-be parents] were happy to talk to each other. They were hungry for information and most of all to know that they were not alone."
Montuschi says it typically takes a couple a gestation period of thinking and grieving for the child they are unable to conceive together before they make the decision to use a donor.
"The time you take is important. We decided we wanted to be parents together and we felt we had good things to offer. I know Walter in particular felt he might not be able to pass his genes on but he could pass on his values in life."
Merricks, who was formerly the chief financial ombudsman for the UK, says it is vital that couples come to their decision feeling well prepared about what they are going to do. "This may be a second choice but not second best. Okay, this is not maybe where we would have started but it is where we are going. We can now feel that we have made that decision and there is a route down which we are going to go together."
Openness
For couples who have a donor-conceived child, one of the issues they face is telling the youngster the facts surrounding their entry into the world. Montuschi stresses that even parents who are absolutely convinced of the importance of openness have difficulty with finding the words to talk to their young ones about their conception.
"It is hard. I can remember having conversations with the kids when they were in the bath. Kneeling beside the bath and playing with the ducks and talking about the nice man who gave some sperm to help me. Telling early is the easiest way to go. It is the clearest message we can give."
Merricks emphasises that you can successfully tell donor-conceived children about their origins at any age. However, once children are past six or seven, it becomes an increasingly complicated affair.
Different Ballgame
"You have to sit children down and say there is something we need to tell you. That is a whole different ballgame from this gradual information . If you asked our children when were they first told, they say 'we really can't remember.' If you tell kids at six or seven, they will remember. It will be a moment in their lives that they remember."
Merricks adds that it has been hugely rewarding to help people who start out feeling isolated by their infertility. "The meetings we have held . . . seeing some of the people who come to those meetings feeling nervous and wondering what they were going to find. And finding us all normal.
"Seeing people coming back to another meeting a year later just looking so proud and coming back the following year with a baby. The same people who felt they couldn't possibly do it."
Meanwhile, Susan Waterstone, of the Cork Fertility Centre, says attitudes to egg or sperm donation have moved on in recent years in Ireland with staff noticing that prospective parents are more confident having read up on the internet about the process. "People are more open minded about egg donation and sperm donation and are more knowledgeable. It has been a very rewarding 10 years since we first opened seeing people coming in to visit us with babies who they never thought they would end up having."
Read original article here.
Contact SMF Today