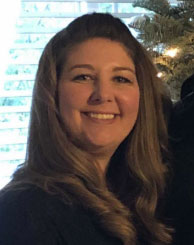 Amber Danley
Premium Surrogacy Director
Amber is our surrogacy director and leads the California Premium Surrogacy team. She supports our surrogates during their entire journey; from screening to postpartum and everything in between. She has always had a passion for families and children and loves being able to incorporate that into her work. As a two-time surrogate herself, she knows what it takes to make surrogacy journeys as straightforward and enjoyable as possible, for both our surrogates and intended parents. She is currently adding to her skills by certifying as a birth and postpartum doula.
Amber is a wife and mom to three amazing children. In her free time she loves spending time outdoors boating and camping with her family.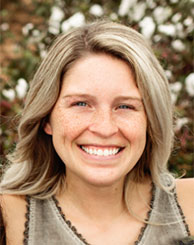 Rachel Campeau
Surrogacy Program - East Coast Manager
Rachel has joined our team in early 2019 as a case manager for our East Coast surrogates, based mainly in Florida and Georgia. As a two time surrogate herself, she loves helping others through the surrogacy process, and giving them the support they need. Outside of work, she is a military wife with 2 kids that keep her on her toes. You'll most likely find her at a baseball or soccer field in the evenings cheering her kids on. She enjoys daily walks with their Goldendoodle Maverick, and taking family golf cart rides throughout the neighborhood. Rachel and her family also love to travel and dream of vacationing in Greece one day!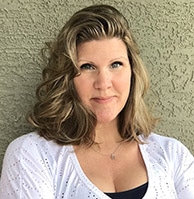 Stacey White
Surrogacy Coordinator - Intended Parents
Stacey Bishop White has joined our team at Premium Surrogacy in April 2021 to support Intended Parents through their surrogacy journeys. Her life has been dedicated to children and families, from running a daycare to teaching elementary school and beyond. She is a wife, mom, stepmom, foster mom, dog mom to 2 Labs and a Husky, and six-time surrogate. She loves the beach, traveling, watching movies, reading a good book, and generally spending time with her family. She has a Master's degree in Curriculum & Instruction from University of Texas at San Antonio. She was born and raised in Yorktown, Virginia, lived several years in South Carolina, and currently resides in San Antonio, Texas…her absolute favorite by far.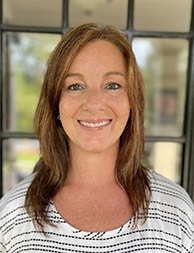 Wendy Shyer
Surrogate Case Manager
Wendy joined our team in June of 2020. She has been honored to work with selfless women all over the US for over a decade now. Wendy has had the incredible privilege of being a surrogate mom twice; she's not your average carrier, having struggled with secondary infertility herself. However, her experiences allow her to have a more open mind and heart to all parties who embark on their surrogate journey.
Wendy is a mom of three daughters, one of whom was adopted.  She resides in northwest Georgia with her family. She can usually be found at a softball park on Saturdays, cheering her daughter on, or serving in all capacities at her local church. She finds joy in helping people attain their goals of having a family and is thrilled to be a member of our team.
Kellie Kraus
Surrogacy Case Manager
Kellie a small-town girl born and raised in Topeka, Kansas. Mom to 2 amazing girls and married to their dad, her high school sweetheart. She is also a dog mom to 2 lab mixes and a fat cat. Her husband and Kellie enjoy cheering their children on with all of their sports year-round. You can find them DIY'ing home décor and woodworking and spending time outside as much as possible on their 3 acre forever home. She became a 3 time surrogate after having her kids at a young age and knowing her family was complete. She always knew she wanted to help people since she was a little girl and when she found surrogacy, it felt so right and was the easiest decision she has ever made. Her heart has been so full since day one. Now that she is a case manager, she gets to experience the full aspect of the surrogacy process and enjoy meeting new people and seeing families grow through giving hearts!