Taking Bee Pollen For Fertility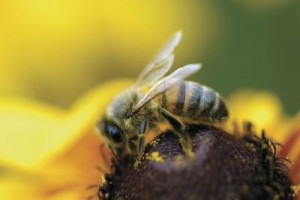 Bee pollen, and royal jelly, are famous superfoods because they have almost all of the nutrients humans need to survive, including B-complex vitamins, vitamin C, amino acids, simple sugars, fatty acids, minerals, enzymes, as well as some antibacterial and antibiotic components.
Who should not use bee products such as royal jelly, bee pollen or propolis?
Those who are allergic to bees or honey.
What is the difference between these products?
Royal Jelly is what the nurse bees feed the larva for the first 3 days, and the selected Queen Bee is given royal jelly for her entire lifespan. This specialized diet helps the Queen Bee to have fully developed ovaries and lay up to 2000 eggs per day, billions in her lifetime.
Some women choose to use bee pollen for fertility; to increase libido and reproductive health, for egg quality support, longevity and anti-aging, as well as boost immunity.
Will bee products help with fertility, egg quality or sperm quality?
Some studies show it can support estrogen formation and uterine lining and health. However, morere studies are needed to know if it definitely helps with egg or sperm quality. What we do know is that it is a great "food" and if you are not allergic to bees to honey, it cannot hurt. If you do choose to use bee pollen for fertility in your preconception care routine, make sure you are getting a high quality product and tell your OBGYN or reproductive endocrinologist (RE) before you start taking any supplements.
Other natural products and holistic medicine that may positively affect your fertility treatment:
While consuming bee pollen to add fertility may have some positive impact on your health and wellbeing, it's also important to always follow a healthy diet (eat like you're pregnant before you're pregnant) and avoid foods that can hinder your ability to get pregnant. You may also be interested in researching other holistic treatments and superfoods that are thought to improve fertility, such as:
Contact Santa Monica Fertility
Here at Santa Monica Fertility we offer a range of advanced fertility treatments, including IVF, egg donation and surrogacy and we are available to answer any questions you may have; please contact us or call our clinic on (310) 566 1470.