Fertility Acupuncture Boosts Fertility Rates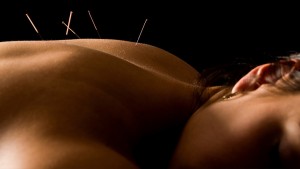 Adding acupuncture boosts fertility rates among IVF patients, and helps those trying to conceive naturally get pregnant more quickly. Practitioners of TCM (Traditional Chinese Medicine) believe that each individual has the ability to heal what ails them given the right tools & information. For women who are trying to conceive, acupuncture and Chinese medicine may help increase their chance of success.
There are several clinical studies demonstrating higher pregnancy rates in in vitro fertilization (IVF) patients when combined with acupuncture.  Fertility acupuncture and nutrition is known to regulate reproductive hormones and provide women with more regular ovulation, putting their monthly cycle on a more consistent track. Acupuncture also increases blood flow to the pelvic region providing nutrition and supporting reproductive hormones, also helping to create a healthier uterine lining and more regulated immune and endocrine (thyroid) systems, greatly increasing the chances of conception. Acupuncture is one of the few tools available that helps to increase one's fertility naturally without using chemicals and drugs.
To learn more about fertility acupuncture, our clinic and everything we have to offer, please contact Santa Monica Fertility. We are always happy t o help you on your path to parenthood!